Santa Camp 2023- August 25, 26, & 27
August 25 @ 12:00 pm

-

August 27 @ 4:00 pm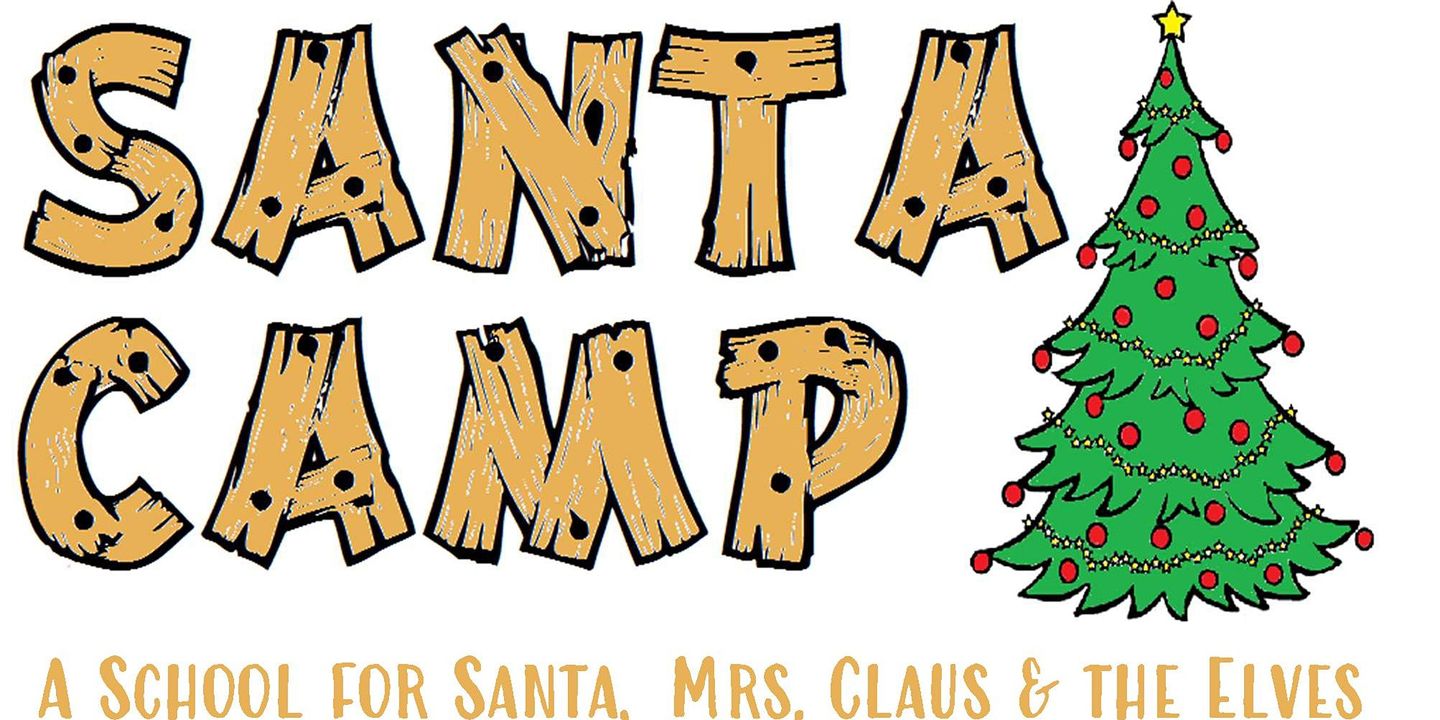 Santa Camp 2023
Santa Camp, A School for Santa, Mrs. Claus & the Elves is a relaxing, enjoyable setting for learning, fellowship and sharing for everyone.
Santa Camp – A School for Santa, Mrs. Claus & the Elves, is offered and taught by New England Santa Society members. The event will run Friday noon to Sunday afternoon. The program is open to anyone over 21 years old who portrays or is interested in portraying Santa Claus, Mrs. Claus, elf or other holiday character. All instructors and staff donate their time and receive no compensation. All proceeds from Santa Camp go to supporting New England Santa Society, a non-profit organization.
Santa Camp has education as the main focus, but additional group and individual activities contribute to a unique, memorable weekend of learning, camaraderie and fun. Recapture your youthful joy with a trip to summer camp — without the tents, campfire meals, and rustic facilities. The conference center provides hotel-like rooms, full meal service and modern amenities.
ALL INCLUSIVE PACKAGE
Santa Camp Fees
All Programs: $495.00 per person (Double Occupancy) – All inclusive: covers attendance in one selected program, workshop materials, two nights lodging, seven meals, class certificate and other supplies.
Private single rooms are not available at this point. If you prefer a single room ($175 upgrade), add a note on the registration form and/or email with your request. If  single rooms become available, they will be assigned in the order of registration date.
Additional rates available for companions and commuters.
Discounted fees for NESS members, couples attending separate programs, and repeat attendance in Preparing for the Sleigh. See Eventbrite for details.
Choose One of Four Separate Courses
COMPREHENSIVE COURSE – Preparing for the Sleigh: The comprehensive course is for the new and experienced Santa, Mrs. Claus and elves looking for a broad overview of the role, business, and activities of Mr. & Mrs. Claus and helpers. Through a variety of lessons, panels, discussions and activities, participants will gain the knowledge and tools needed to become an exceptional Claus.
Topics to be covered include History of Santa & Mrs. Claus, Roles for the Clauses, Looking the Part, Business Topics, Finding Work, Marketing, Claus Performance, In the Chair, Santa & Mrs. Claus Bag of Tricks and Resources for Performers. The program is open to anyone interested in being Santa Claus, Mrs. Claus, elf or other holiday performer.
MRS. CLAUS & HELPERS PROGRAM: This workshop is all about Mrs. Claus and other helpers. The session focuses on moving from a basic Mrs. Claus to a dynamic, multifaceted performer. Through sharing, presentations and discussions, participants will explore ways helpers can work with Santa for a complementary, partnered performance. Attention will also be given to opportunities and options for solo appearances by Mrs. Claus and the elves.
It will delve into the history, character, and role of Mrs. Claus. Marketing, backstory, and types of events will be covered. Developing a holiday wardrobe and ideas for various looks for Mrs. Claus will be shared.
In addition, a number of hands-on opportunities will be offered to create accessories, props, and tools. Ideas for crafts, music, story telling, puppetry and other activities will be explored. Resource lists, activity worksheets, craft projects, and other materials will be provided.
ADVANCED WORKSHOP – Know Your Audience: This year's advanced seminar will focus on the various special audiences Santa, Mrs. Claus and holiday performers often encounter. In addition to providing information on and suggestions for the various groups and settings, participants will share their own experiences and strategies. *Participants should have completed an introductory Santa/Mrs. Claus course of some kind and have two or more years experience with numerous appearances as Santa. If space allows, those with less experience may be allowed to participate.*
While there will be opportunities to discuss all groups, sessions will focus on the following audiences:
Toddlers & Preschool Children: Taking a look at typical childhood development, the group will explore what techniques work best to connect with children of various ages in schools, daycare centers, public events and homes. Appropriate activities, songs and stories for different age groups will be discussed.
Elderly: At the other end of the spectrum are Santa's visits to nursing homes, elderly housing and senior citizen events. Ideas for activities, conversations and interactions will be shared. Interacting with those with Alzheimer's disease and dementia will also be addressed.
Special Needs: Working with children and adults with autism, developmental disabilities, Down syndrome, behavioral issues and other conditions will be covered. The session will discuss different conditions, how to identify them and strategies for interaction.
Deaf & Blind: Techniques for connecting with blind or deaf children and adults will be offered. Simple sign language in the Santa setting will be shared and practiced.
Hospitals, Hospice & Health Issues: Visiting with the sick, disabled or dying, is a special challenge but one that can be very rewarding. The session will look at the practical requirements and emotional demands required for these types of visits. Those experienced in this area will offer their advice on how to prepare, ideas for interactions, strategies for coping with the emotional aspects and other unique elements.
NEW for 2023  ANNUAL ADVANCED PROGRAM – Performing Workshop for the Clauses:
This advanced workshop focuses on activities and strategies that Santa, Mrs. Claus and the elves can use to create magical and memorable appearances. The emphasis will be on home parties, larger group gatherings, and other events that require more than just posing for photos and taking wish lists. However, the material learned will be useful for all types of events.
A major element will be presentation of various activities, stories, strategies, props, techniques, etc., by students as well as the workshop leaders. Participants will be encouraged to share what they do for feedback and suggestions. Time will be provided to develop new material and try out various ideas, techniques and tools. This is a hands-on, interactive program.
One focus will be how Santa, Mrs. Claus and helpers can work as a team to create coordinated and cohesive performances. Whether existing couples or solo performers, students will explore strategies for determining roles, tasks and assignments. Individuals will be paired to work together for these exercises.
Special attention will also be given to building a strong Claus backstory to create a solid foundation. Participants will learn how to creatively incorporate elements of the backstory into the performance, stories and when responding to questions.
Topics to be covered include structuring the performance, filling the "bag of tricks," expanding storytelling throughout the visit, creative props, employing music, using magic effectively and other ideas for creating logical and cohesive visits.
This program will be offered annually. Since the content will be shaped by participant presentations and group discussions, the workshop will be different each year. Experienced folks are encouraged to attend every year to gain new ideas and hone their skills.