Spirit of Santa Award Winners
The Spirit of Santa Award is awarded to an individual, business, or organization that spreads kindness, joy, and love throughout the year. To be eligible for nomination the nominee must have made an impact on the community, an individual,  or group/organization.
Nominations are accepted on a rolling basis. You can submit a nomination by CLICKING HERE. Nominations will be reviewed by the Board of Directors and awards will be given quarterly. Award winners will receive a framed certificate and NESS will submit a press release with their information. All quarterly winners will be considered for the Annual Spirit of Santa Award to be recognized at the Annual Meeting and Reunion in January.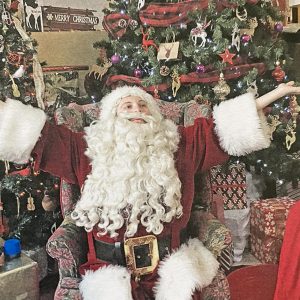 SANTA FIN CIAPPARA

2022
Santa Fin is very passionate about spreading joy, love and holiday spirit to people of all ages & abilities around the world.
He has been a professional Santa in the Central Vermont area since 2016
Since his film debut in Santa Camp, he has inspired people around the world to follow their dreams.